As a small(-ish) rural parish in Connemara, we will seldom be able to offer a full range of supports that our young families deserve. I as the parish priest always want to do better. Here is what we have accomplished so far.
We have a full and complete sacramental preparation programme for First Holy Communion and Confirmation. The aim is to give a year-long time of prayer, reflection and personal growth that is of enormous practical benefit to the children, as well as spiritual. Our tried and tested Catholic values are encouraged and explained, and hopefully seen in action.  
We have refurbished the former "dead room" at the back of the church and made it welcoming, ornate and warm for families of very young children. It is officially called the pope Francis young family room, as it was completed at the same time as the World meeting of Families in Dublin, 2018. Is offers a noise barrier to the main church, offering a full view of the altar and a good sound system, as well as floor area for buggies and tables and chairs for the children to colour and read simple bible stories.
We are beginning to form a children's choir that will hopefully take shape soon.
 
Here are some services that we recommend to support families going through times of challenge. 
To Be Updated (27 September 2022)
ACCORD
The ACCORD Catholic Marriage Care Service (ACCORD) website's purpose of this site is to provide you with access to information and support, if you are preparing for marriage, seeking to enhance your relationship, looking for help with marriage and relationship difficulties or carrying out research or wanting to learn more about marriage and family issues.
Rainbows
Rainbows is a free, voluntary service for children and young people experiencing loss following bereavement and parental separation. It provides a safe setting in which children can share their feelings, emotions and struggles with others who have similar experiences. They are supported in this process by a trained facilitator. Rainbows uses materials such as journals, story books, games and activities which forms a structured programme to lead the children gently through the grieving process.
This support programme is free of charge. Please visit www.rainbowsireland.ie for more information, or email [email protected]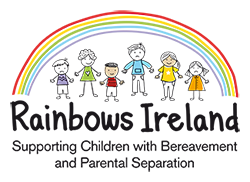 Beginning Experience West of Ireland
The purpose of the Beginning Experience West of Ireland ministry is to facilitate the grief resolution process for adults who have suffered the loss of a spouse or life partner through death, divorce or separation, thereby enabling them again to love themselves, others and God.
Beginning Experience West of Ireland currently offers the Beginning Experience Residential Weekend  Spring and Autumn Programme, run twice yearly in April and October, from Friday 6.00pm to Sunday 4.00pm, in Esker Monastery and Retreat House, Athenry. This programme is presented by teams of volunteers from the whole of the west of Ireland, who are themselves widowed, separated or divorced.
Contact: Maureen Lydon at 087 6646896, or for further information see: beginningexperiencegbandi.org/west-of-ireland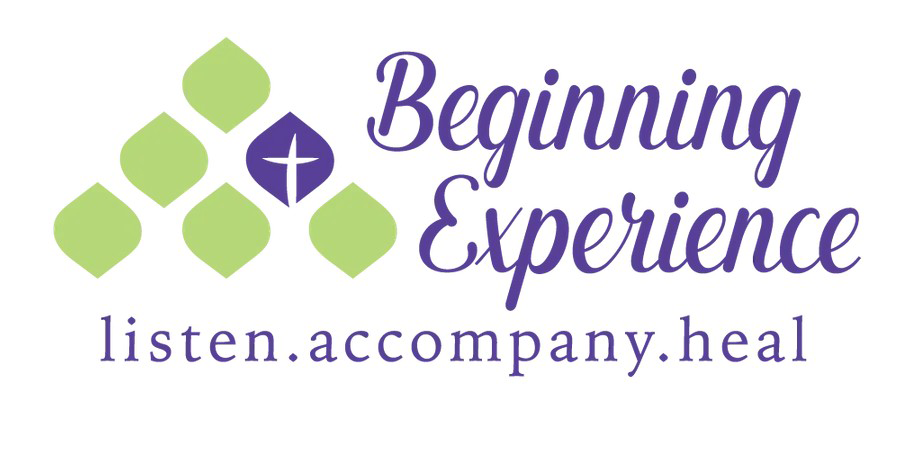 AA 
Mondays and Wednesdays at 8.00pm – Diocesan Pastoral Centre
Further information at www.galwayaa.com
Al-Anon
Tuesdays & Wednesdays 1.00pm–2.00pm
Saturdays 11.30am–1:00pm – Diocesan Pastoral Centre
For further information see www.al-anon-ireland.org/meetings
Prayer from the World meeting of Families 2022
Heavenly Father,
We come before You to praise You
and to thank You for the great gift of the family.
We pray to You for all families
consecrated by the Sacrament of Matrimony.
May they rediscover each day
the grace they have received,
and as small domestic Churches,
may they know how to witness to Your presence
and to the love with which Christ loves the Church.
We pray to You for all families faced with difficulty and suffering
caused by illness or circumstances of which only You know.
Sustain them and make them aware
of the path to holiness upon which You call them,
so that they might experience Your infinite mercy
and find new ways to grow in love.
We pray to You for children and young people:
may they encounter You and respond joyfully
to the vocation You have in mind for them;
We pray for parents and grandparents: may they be aware
that they are signs of the fatherhood and motherhood of God
in caring for the children who, in body and spirit, You entrust to them;
and for the experience of fraternity
that the family can give to the world.
Lord, grant that each family
might live their specific vocation to holiness in the Church
as a call to become missionary disciples,
in the service of life and peace,
in communion with our priests, religious,
and all vocations in the Church.